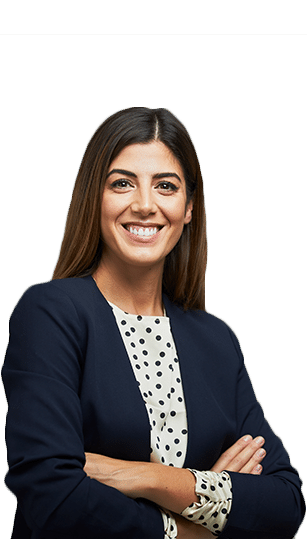 Construction All Risks
At MAPFRE S?GORTA we developed Construction All Risks Insurance to protect you against all risks involved in the construction process.
This allows us to protect you and your project against unexpected losses that may arise at any stage of construction, leaving you to focus fully on your project, without worries.
Erection All Risks Insurance
One false move during the erection phase can lead to delays in your construction works. Such problems will not only damage your equipment, but may also lead to unexpected financial losses as well.
Be prepared for all eventualities and get MAPFRE S?GORTA's Erection All Risks Insurance (EAR) to secure the future of your business for sudden and unexpected risks with a single product.
Electronic Device Insurance
Come and get MAPFRE S?GORTA's Electronic Device Insurance and let us secure the electronic devices at your office against sudden and unexpected risks, leaving you to focus on what you do best with a clear mind.
Machinery Breakdown Insurance
Machinery Breakdown Insurance allows you to protect yourself against potential risks and large-scale losses.
My Office Insurance
At MAPFRE S?GORTA we designed the MY OFFICE Insurance to allow you to focus solely on expanding your business. MY OFFICE Insurance provides three-in-one assurance covering any financial losses you may incur with respect to fixed assets, electronic devices and work stoppage at your workplac
Super SME Insurance
Wouldn't you like to get coverage against unexpected cases and minimize potential risks to protect this huge investment into your future?
With MAPFRE S?GORTA Super SME Insurance we offer you complete coverage in a single product.
Yacht Insurance
MAPFRE S?GORTA Yacht Insurance offers you the most comprehensive form of assurance and protects your yacht not only during voyages, but also during its stays in the marina or boatyard.
Boat and Machine Insurances
At MAPFRE S?GORTA with Boat and Machine Insurances we provide coverage against the risks all kind of marine vessels used for cargo transportation for commercial purposes (tankers, freighters, bulk carriers, fast ferries, tugboats, floating cranes, floating dry docks, etc.) may incur while at sea.
Liability Insurance
Regardless of your field of operations, you are always under the risk of causing direct or indirect harm to people surrounding you when performing your work. At MAPFRE S?GORTA with Third Party Liability Insurance we provide coverage against any insurance claims that may arise if you cause harm to third parties during your professional activities.
Compulsory Liability Insurances
If you are engaged in the passenger transportation business, your first priority is the safety of your passengers and employees. But even if you take all the applicable measures, some unforeseen events can still surprise you. To provide you with security in these circumstances, at MAPFRE SIGORTA, we have developed Compulsory Seat-Based Personal Accident Insurance for Highways Passenger Transportation.
Plant Products and Greenhouse Insurance  
You would never want your harvest, which you spent days and nights cultivating and truly caring for, to be damaged in a natural disaster* that may arise at the most unexpected of times. Wouldn't some form of security to put you at ease should such an event occur, be a comfortable thought?
Come and choose a suitable product offered with the MAPFRE S?GORTA difference and secure your efforts! With state subsidies to boot!
Livestock Life Insurance
Of course you wouldn't want the livestock you've cared for and raised with so much effort to come to any harm due to unforeseen circumstances. To avoid looking back in hindsight, here's a proposition for you: Livestock Life Insurance.
Come and choose the product right for you provided with MAPFRE S?GORTA's unique approach and enjoy the assurances provided for your livestock. With state subsidies to boot!
Private Risks  
You probably have unconventional insurance needs, but are unable to find a product to match your requirements. We stand by you with insurance solutions designed specifically for your industry.
Special Insurances make sure that you can carry out your operations in a safe manner, in a wide range of industries from aviation to the business world, from entertainment to the movie business.